Over the last few years, cougars have gained widespread popularity and approval, which means more and more young men are openly admitting to being attracted to significantly older women. However, for a woman with more life experience to be seduced by a younger man, it takes more than just introducing yourself and throwing a couple of ordinary pick-up lines. In order to sweep that older lady off her feet, your game has to be on point and you have to make sure to have a couple of new tricks up your sleeve. Here is how to approach a much older woman at a bar and get her attention.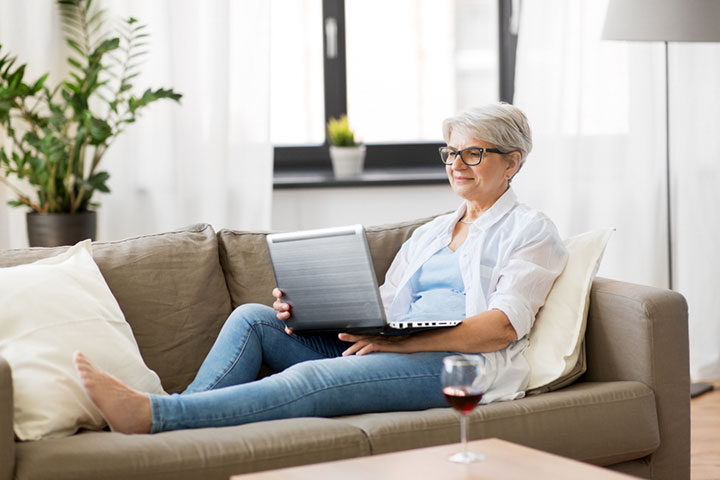 You Have To Look Sharp
Even though your young age gives you an advantage over older men, it does not mean you should look like you have just stepped out of bed. It is a well-known fact that one of the biggest turn-offs for women are men who do not take care of themselves. Being slovenly will not help you with women of any age, especially not with cougars. If you are planning or approaching an older lady, make sure you look your best.
Think Before You Speak
According to a study, it takes 180 seconds for a woman to form an opinion about a man she has met for the first time. That means you will have around 3 minutes to make an impression. Older women are even more observant than their younger counterparts, so you do not really have a lot of room for mistakes. During those initial 180 seconds, women pay attention to everything from clothes and body movement to facial features and eloquence. And according to the study, once their mind is made up, there is nothing more you can do about it.
Stay Calm
Cougars are often falsely portrayed as predators only interested in the hunt. However, it is also a misconception that cougars like to be preyed upon and aggressively pursued. If you approach a cougar in that manner, chances are you will not have much success. Older women and women in general react well to serenity and prefer to be wooed rather than conquered. The best way to approach an older woman at a bar is to try to be as calm as you can but still maintain a high level of confidence. You also do not want to come across as too relaxed because she will not take you seriously either.
Come Up With A Good Pick-Up Line
There are several ways you can approach an older woman at a bar, but a good pick-up line can really do wonders. For instance, humor is always a good ice-breaker, but be careful about how you choose the topic. You do not want to sound rude, so it is not a good idea to joke about her appearance or age. Either choose a neutral subject or make a joke at your own expense. If you decide to approach her with a compliment, make sure it does not sound clichéd. Considering her age, your older crush has probably heard every cheesy compliment there is, so instead of praising her for her appearance, compliment her on what she said or joked about.
If you are not certain about how to make a move and you do not feel confident doing it in person, you should join a cougar dating website where you can test out some of your pick-up lines and see how women react. Once you discover what works, try it out the next time you see an older woman you like at a bar.