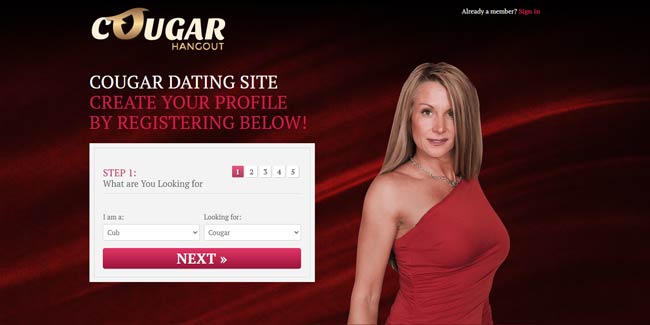 Your profile picture is crucial when it comes to Cougar dating sites. It's so strange to think that your entire personality and everything who you are must be reduced to that one picture but that's just the way things are these days. And that's not the only issue here. The profile picture must be wholesome, positive, and attractive to other people. And this makes the selection process incredibly difficult. This is why you should read our quick guide on how to choose the perfect profile picture on a Cougar dating site. The first thing you should know is to avoid all the big dating sites. If you're interested in cougar dating, popular dating platforms do not offer much.
This is why you should consider joining one of the sites specifically designed for Cougar dating. If you want to know more, just take a look at our list of Best Cougar Dating Sites. Most of them are free to join including the biggest one Cougar Hangout. With that out of the way, it's time to start the selection process. And that process begins with you answering two simple questions. What are you looking for from this dating experience and how do you want other people to perceive you? As you can notice, both of these questions have nothing to do with the pictures themselves. They are guidelines that will help you make the best possible decision. 
If you're looking for a serious relationship maybe you should consider a bit more formal picture. And if you want the people to perceive you as this happy-go-lucky guy, maybe go for a bit more casual photo. You can make compromises and experiment, that's not an issue. However, you should not forget the most important thing and that's to smile. It doesn't matter if it's a big or a small smile, what's important is that it's there. Avoid selfies as the front camera of your phone is usually inferior when compared to the main one. Also, try not to use flash and take your photos using natural lighting. This will make you look not just younger but more appealing.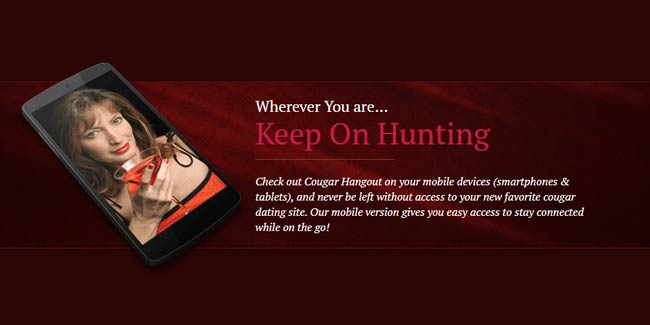 It goes without saying that the profile picture you're going to use on a Cougar dating site should be a recent one. The last thing you would want is to meet someone and look nothing like you they imagined. This is why it's crucial that you have a more recent photo. You can always add other photos of you when you were younger in your photo selection. Avoid using photos with other people, especially those of the opposite sex. The person looking at your profile doesn't want to know anything about them. They're interested in you. Keep a positive attitude and good things will happen.