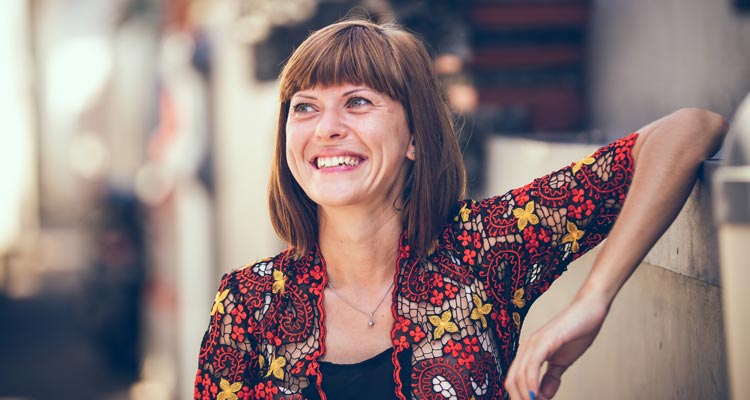 The first thing we want to say about this topic is that there's no magic formula that's going to help you be attractive to cougars. That would be a gross generalization and it simply wouldn't work. However, there are certain aspects that you need to pay close attention to. And this extra effort you put in could be the thing that's going to make it irresistible to cougars. We're talking about mature women who are confident, successful, and independent. They also know exactly what they want and can spot someone who's trying to trick them from a mile away.
You might think that you're the only guy who thought of doing that one thing that you're counting on but there are loads of other guys who came to the same conclusion. This brings us to our first point and that's a comprehensive approach. It means that we won't be focusing on just one thing, like appearance for example, but on a whole array of different topics. And what's best of all is that this comprehensive approach will make you a better person regardless of your love life. Maybe it will be exactly the thing you need right now to feel better and get out of the slump you're in.
We can divide this comprehensive approach to cougar dating into three distinct categories. The first one relates to your physical appearance and you might argue it's the least important one. It further branches out into two sections fitness and appeal. We know it sounds a bit counterintuitive to think that looks have nothing to do with attraction but the stats don't lie. If you want further proof just take a good look at some of the couples next time you're out. You'll notice that love is oftentimes blind and that's how it should be. Still, if you want to get into shape, there's nothing wrong with that.
As we already mentioned, this is good for you either way. And if you're not comfortable with getting a gym membership or a fitness coach there's a perfectly good free solution. There are hundreds of channels on YouTube that will guide you through this process and they're all free. With that being said, it's time to move on to the appeal section. This is something that you can 100% can do and it will make it more attractive and appealing. You don't have to have fancy designer clothes or expensive perfumes. You just have to come to dates with clean, freshly pressed clothes. They signal that you're willing to put in the effort and that goes a long way.
In fact, you should do this every time you leave the house. Who knows where you can meet your next partner? Now, the second category of our comprehensive guide to cougar dating is mindset. Remember, cougars are smart, sexy, and confident and they will spot your lies right away. So, it's important, to be honest, transparent, and yes, vulnerable. Again, this might seem counterintuitive to perhaps say that you're nervous but it proves that you're straightforward and honest. And these two traits go a long way with anybody, not just potential partners. If you're looking for a fling say so. If you're looking for the love of your life, communicate that. But do it at the right time.
And this brings us to the final piece of the puzzle and that's the first date. So, you should only hint at all of these things on the first date and only if they come up in conversation. Leave things open and try to control your feelings. This will enable us to follow the flow of the narrative and make adjustments along the way. When you get to a second or third date, you might want to further clarify your intentions.