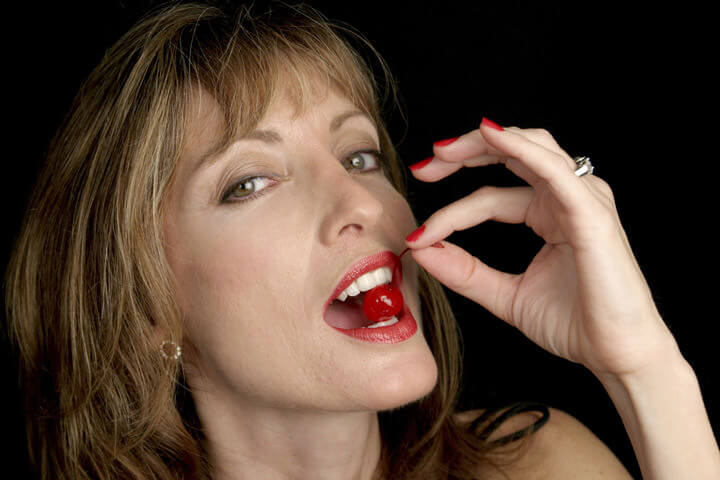 Have you noticed that a lot of your friends have started taking an interest in older women? It's a pretty common thing these days. Young men have realized that dating younger women is not all that it's cracked up to be. Sure, young girls might be pretty and fit, but older women can be just as attractive. But with older women, you get a lot more positives, and younger men are finally starting to realize this.
And that's why you've probably noticed a lot of so-called cougar dating sites popping up online. Because there are now a huge amount of younger men who have realized that dating older women is a great thing to try at least. And some try and never want to go back to dating younger girls.
If you start putting all of the positives of dating a cougar on paper, you're probably going to be writing for a while. Once you really start thinking about it and delving into it, there are huge amounts of advantages that go with hooking up with an older woman.
Older women have a lot of advantages of younger women, to start with. Older women tend to be a lot more independent. Do you hate it when your young girlfriend gets mad at you because you didn't return their call within an hour? Are you sick of having to deal with an angry girlfriend because you went out and got drunk with your friends? Are you tired of clingy younger women who are always calling you and asking you where you are, what you are doing, and who you are with?
All of these problems can vanish right away when you choose to start dating older women. Older women are more secure and are a lot more independent. This especially goes for women who have their own careers and even families. They have been through it all and they are a lot more casual in relationships for the most part.
A cougar will usually let you have your own life, and won't bother you unless you want to be bothered. They have enough going on in their lives to where they don't have to constantly be interfering with yours.
A lot of people talk about how the sex is tremendous as well. If you know anything about female biology, then you'll know that women who are in their late 30 and 40s are actually in their sexual peaks.
That means that they not only want to have sex more regularly, it means that they are also way better at it than younger women. Older women have usually had a lot more sex. This means that they know exactly what they want when it comes to love making. And since older women are much more confident and open than most younger women, they are not afraid to show it.
If you feel like you lack experience in bed and that you are overwhelmed when it comes to sex, then dating an older women could do wonders for you. You will definitely be able to learn something. And since these women always seem to know exactly what they want in bed, they will tell you and show you. This will make you a better lover and you will probably end up having the best sex of your life.
So if you have never considered dating cougars, then it's probably time to at least try it. It really can be both exciting and completely liberating all at the same time.